Each year, the American Institute of Architects mounts a digital "Emerging Professionals Exhibit." This year, one of those exhibits centers around envisioning an equitable design approach to the Dupont Underground.
Dupont Underground is an abandoned trolley tunnel-turned-arts space and performance venue which runs beneath Dupont Circle, having been given a facelift and returned to use over the past 4.5 years.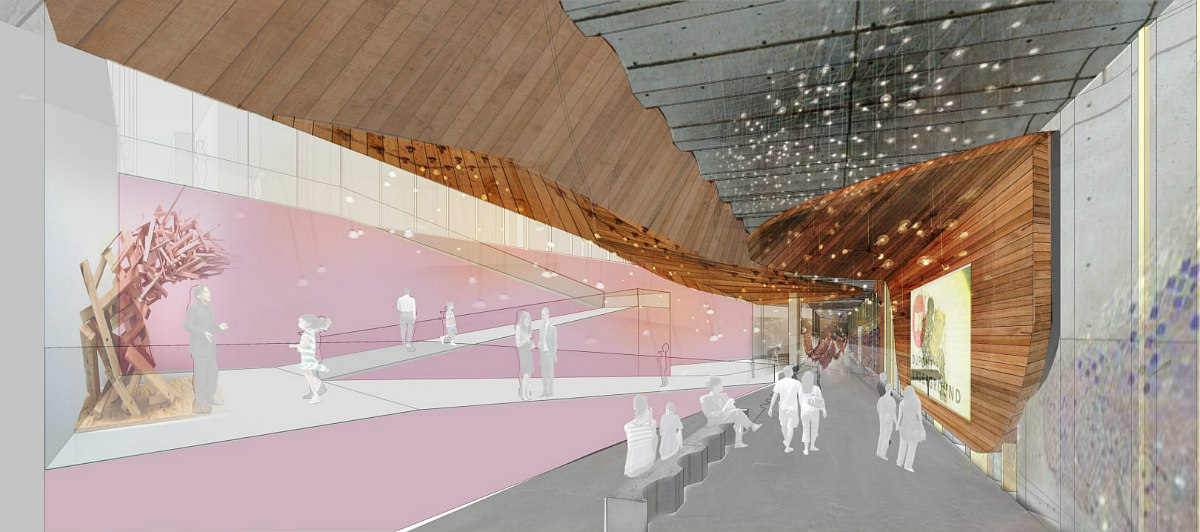 The "DuPont Underground Uncovered For All" exhibit highlights renderings from architects Nick Cooper, Will Hinkley, and Jeannine Muller, which intend to "weave" various narratives of the space and its neighborhood together to offer a more creative and visually striking experience. The designs were created four years ago before the Underground was opened to the public and depict various points within the system, as well as a conceptual idea to soften and introduce green space and multimodal pathways spanning part of the Connecticut Avenue underpass.
"By using the conceptual framework of weaving, we will provide the DuPont neighborhood with a cultural destination that can educate, organize, and inspire both residents and visitors of all backgrounds ethnicity and beliefs," the exhibit reads. "Programmatic elements of a museum, educational initiative, and art exhibition space will weave together the various identities that embody DuPont's unique cultural heritage."
Being that the current lease for the Dupont Underground expires next spring, it will be interesting to see how or whether the space continues to evolve for future use. Meanwhile, the city is moving forward with plans to create an activated deckspanning part of the Connecticut Avenue underpass. Additional renderings are below.
All renderings credited to Nick Cooper, AIA, Will Hinkley, and Jeannine Muller, Assoc. AIA
SOURCE: UrbanTurf