Although a new project planned at Union Market may have offered the most striking design concept in DC this year, it was a rendering for a proposed project in Trinidad which perhaps raised the most eyebrows.
Urbanico Realty Group enlisted industrial designer Karim Rashid and his firm Kurv Architecture to design a 37-unit building slated for 1200 Bladensburg Road NE (map). The rendering for the resulting design inspired a number of reactions from UrbanTurf readers when it debuted last month, with one commenter comparing the building to the Ludwig Mies van der Rohe-designed MLK Library.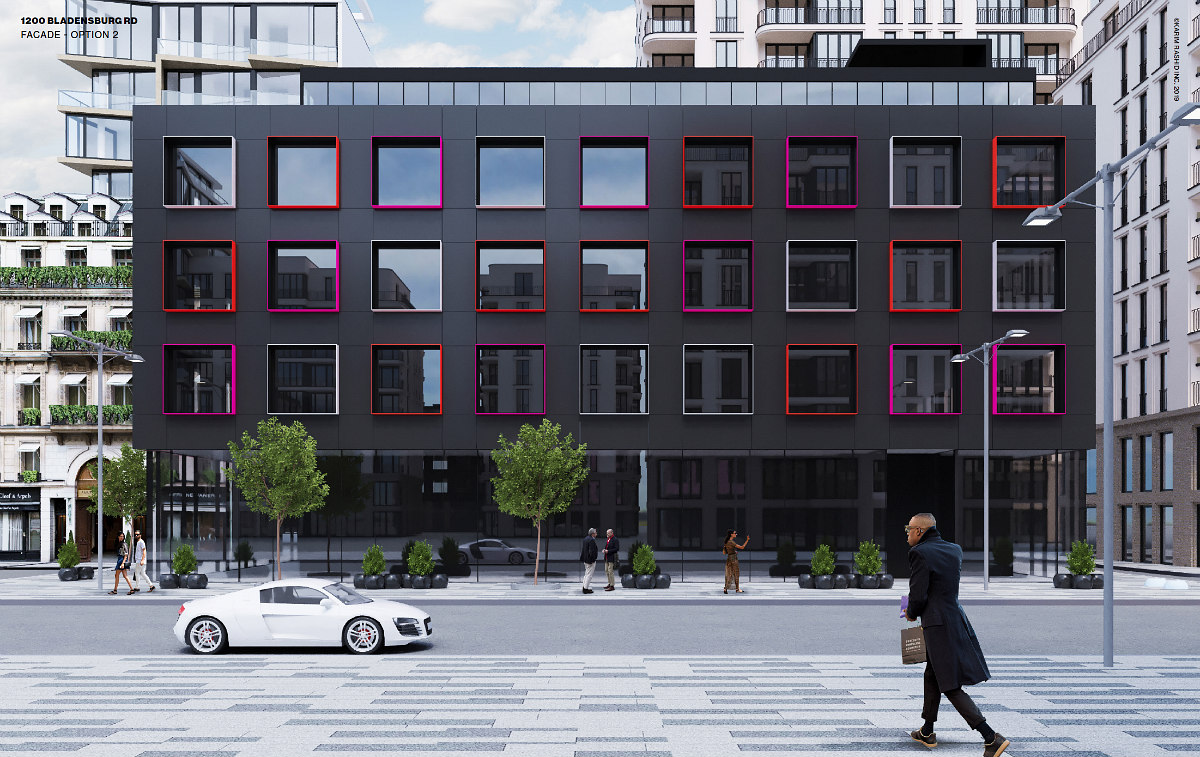 While the building design may seem unusual for DC, it may be tame (and is certainly very linear) in comparison to Rashid's other building designs, many of which combine bright accent colors with abstract shapes for windows and massing. As for the cosmopolitan buildings that surround the newly proposed development, Urbanico managing partner Isaac Pinto said they were a purely aesthetic choice for the rendering.
"We wanted the project to function as a catalyst for Bladensburg Road's next evolutionary step as we see it, but also to show our firm DNA in the best way possible, and I believe the two are not so different," Pinto shared. "Karim was a natural choice to design this project for us. His democratic and environmentally responsible design philosophy answered our checklist perfectly. Our goal was to create a one of a kind, innovative building while using environmentally sustainable materials and methods, and still be able to make the end product affordable and accessible to a wider audience as possible."
SOURCE: Urbanturf