Between low interest rates and loosening pandemic-related restrictions in the DC area, prospective home buyers are increasingly willing to get out and see listings in-person. Today, UrbanTurf takes an updated look at the trend of in-person home showings in the area.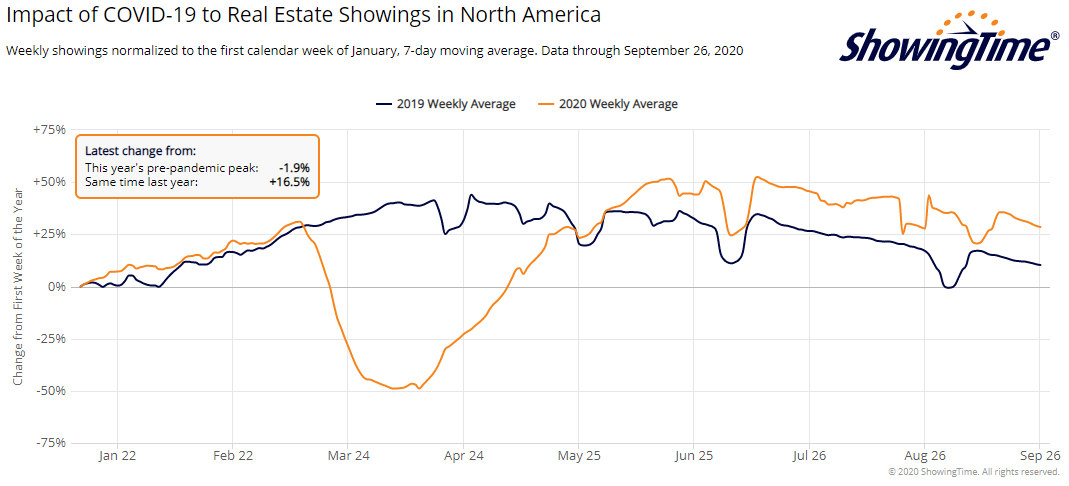 According to new data from ShowingTime, in-person property showings nationwide were slightly lower for the week ending September 26th than the pre-pandemic high for the year, yet 16.5% higher than the same timeframe last year.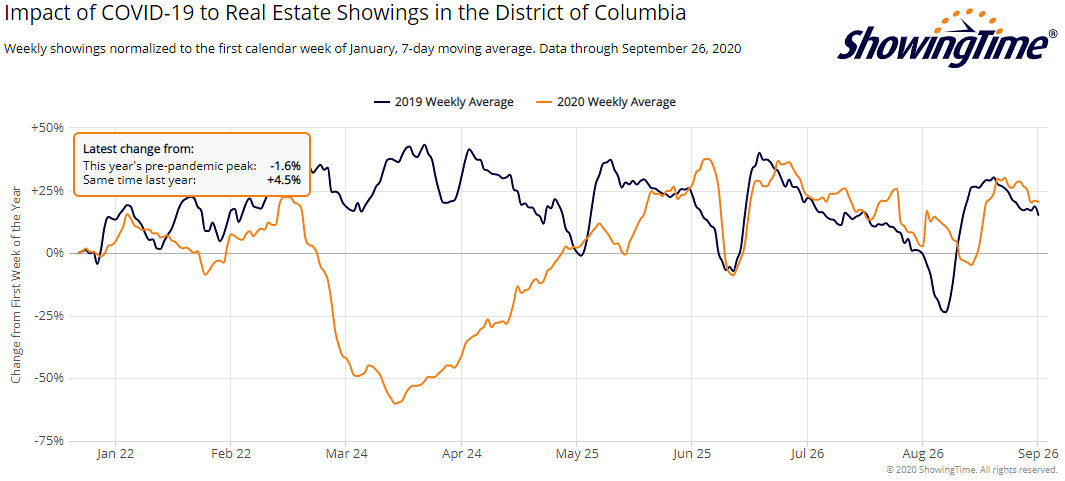 Since June, in-person showings in DC have tracked closely with and even exceeded showings observed at the same time in 2019. For the week ending September 26th, showings were 4.5% higher than seen during the same week last year. The past week's showings also exceeded this year's weekly averages by 20.5%.
Showings in Maryland over the last week were a fraction below the pre-pandemic high, but 12% higher than the same period last year. In Virginia, property showings over the week ending September 26th were 3.6% lower than this year's pre-pandemic high — which occurred in July — and 7.5% higher than those observed over the same time last year.
SOURCE: UrbanTurf