The effect of Amazon's impending arrival continues to be felt in the Alexandria housing market in two ways: skyrocketing prices and a dearth in inventory.
Data from ShowingTime by RBI shows that the median sales price for homes in Alexandria in March was $579,250, a 24 percent increase compared to March 2018. Listings in March sold for an average of 100.1 percent of asking price, the highest proportion for a local jurisdiction, so it doesn't appear that the high prices are dissuading buyers.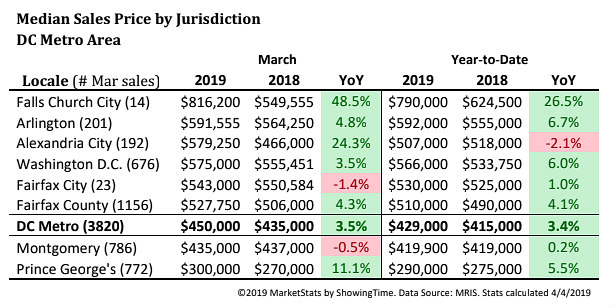 Or maybe they are. Closed sales fell 23 percent in Alexandria year-over-year. There were also 7 percent fewer pending sales in March.
While prices may be affecting sales, a lack of supply may also be to blame. The active inventory in March in Alexandria dropped 50 percent compared to 12 months earlier.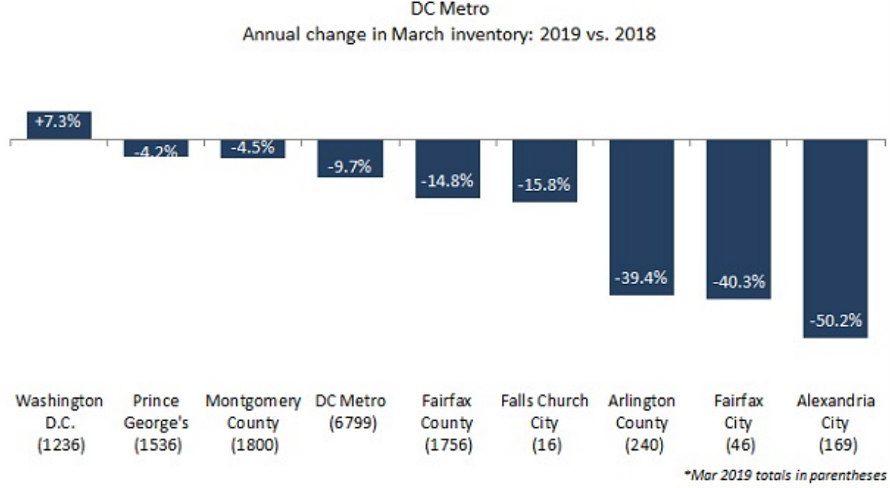 Time will tell the extent to which these market factors are motivated by Amazon headquarters anticipation, although if another recent report is any indicator, the shortage of new condos on the horizon for Alexandria could certainly tip the scales even further.