From What's New to What's Best and What's Classic and much more. This extensive list is sure to provide everyone with something new to try. From the Washingtonian here is Where to eat, shop, and explore right now. The best of What you should know about Georgetown—right now.
What's New
Wawa on Wisconsin
The Pennsylvania convenience-store chain with a cult following opened its first DC location in December, and in less than a year its kiosks and lines for hoagies have been packed every day at lunchtime. Now Wawa has announced it's coming to Georgetown, causing some well-manicured hands to reach pearlward. The store will replace high-end furnishings favorite Restoration Hardware at 1222 Wisconsin Avenue.
But Wawa says it can fit in with its Wisconsin Avenue neighbors, promising an urban, upscale feel that will "meet the historical needs and requirements of the Old Georgetown Historic District." Wawa will take over the 7,100-square-foot space by the end of the year.
Broken Wingos
Hearts cracked around the Beltway when a two-alarm fire damaged the beloved O Street wing joint, Wingos, and the English Rose Garden florist next door. Wingos owner Mike Arthur plans to reopen before the fall semester, but in the meantime, a former employee started a GoFundMe to support the temporarily unemployed workers.
Gondolas vs. Gone-dolas
The debate continues about whether Georgetown should build suspended cars to transport people across the Potomac River to Rosslyn. Some argue that the train-free area could benefit from an alternative form of transportation, which would cost a fraction of the price of a Metro station. Others, particularly officials in Arlington, have no intention of supporting a gondola system they deem costly and time-intensive. But a coalition led by the Georgetown Business Improvement District has raised enough money to keep the idea afloat. The BID aims to meet its goal of $1 million for the project by October.
Unsafe Space
One perk of enrolling at Georgetown University is the access students get to high-ranking dignitaries and politicos who come to campus to speak and teach, typically with little to no commotion. But that wasn't the case when Transportation Secretary Elaine Chao and her husband, Senate Majority Leader Mitch McConnell attended a private event on campus this summer.
As the couple tried to climb into a black SUV to leave, six students confronted them, playing a ProPublica recording of children being separated from their parents at the US/Mexico border, to which Chao replied: "You leave my husband alone." A protester repeatedly asked, "How do you sleep at night?" Video of the encounter, initially posted to Twitter, has had more than 3.5 million views.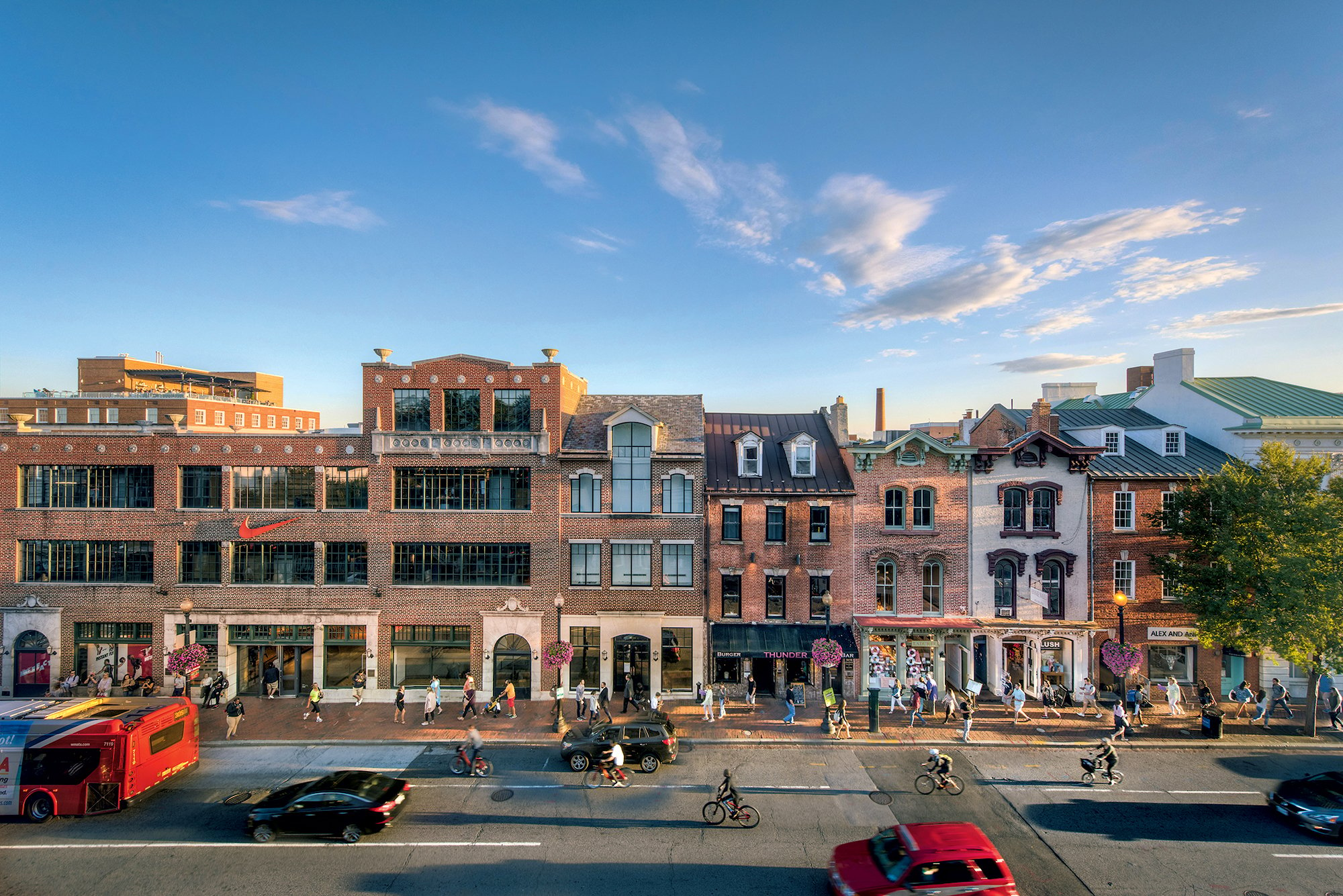 Last Days of Disco
For nearly a decade, Georgetown students sweated it out on the dance floor at the Prospect Street club Chinese Disco. But the haunt poured its last shots in July. "As our lease drew to a close, we assessed the changing climate of the neighborhood and ultimately decided that Georgetown was no longer viable/friendly for our business," one of its owners told Eater.
International Waters
Washington Harbour—Georgetown's 562,105-square-foot waterfront development of restaurants, residences, and offices—has sold for $415 million to an international real-estate company owned by an Israeli billionaire. It's the second recent Washington purchase for Global Holdings Group, which bought the Courtyard by Marriott at the Washington Convention Center in 2017. No word yet on what the company has planned for Washington Harbour.
Coming Attraction
Filming for Wonder Woman 1984 snarled traffic around Wisconsin Avenue and M Street throughout the summer. But the inconvenience should be worth it when we get to see Georgetown restored to its 1980s glory—Commander Salamander and all—on the big screen in November 2019.
Fresh Food
New eateries worth a try:
➜ America Eats Tavern. Chef José Andrés makes good use of Old Glory's former space, turning out dishes heavy on the house-made BBQ sauce and light on, well, nothing. 3139 M St., NW; 202-450-6862.
➜ The Dough Jar. Just as it sounds—cookie dough straight from the mixing bowl and into your mouth. The snickerdoodle flavor could put the Girl Scouts out of business. 1332 Wisconsin Ave., NW; 202-657-0019.
➜ 90 Second Pizza. For Neapolitan pies fresh off a baking stone made from volcanic lava imported from Vesuvius. 1077 Wisconsin Ave., NW; 202-621-6445.
➜ 1310 Kitchen & Bar. Cookbook author and personal chef Jenn Crovato has taken over the old Daily Grill location, where she's turning out standards such as a hearty kale-quinoa-and-Brussels-sprouts salad and a sublime mac-and-blue-cheese. 1310 Wisconsin Ave., NW; 202-333-8232.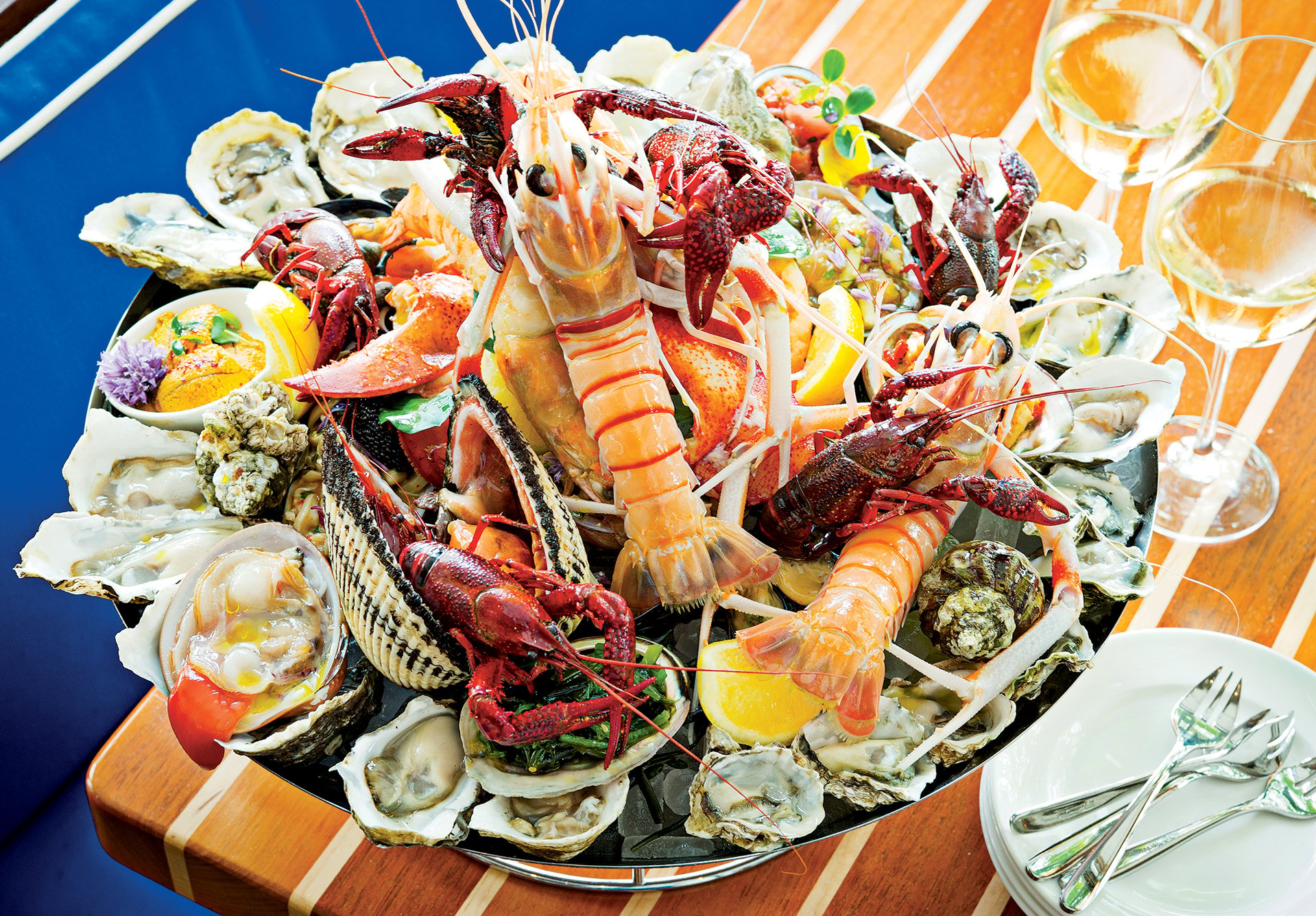 What's Best
Georgetown eateries you've seen on our 100 Very Best Restaurants and Cheap Eats lists.